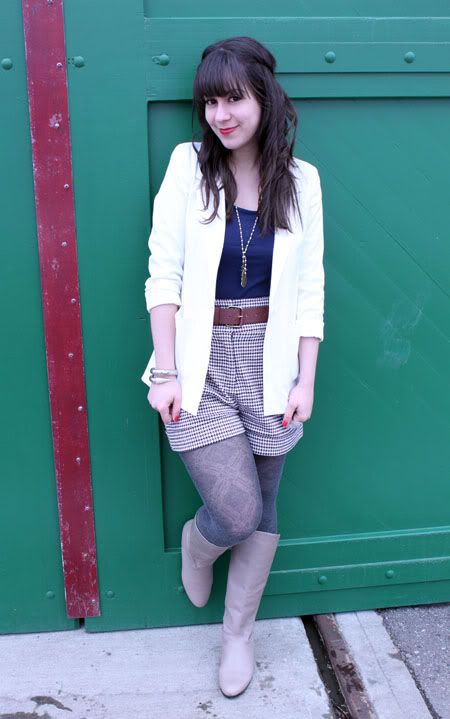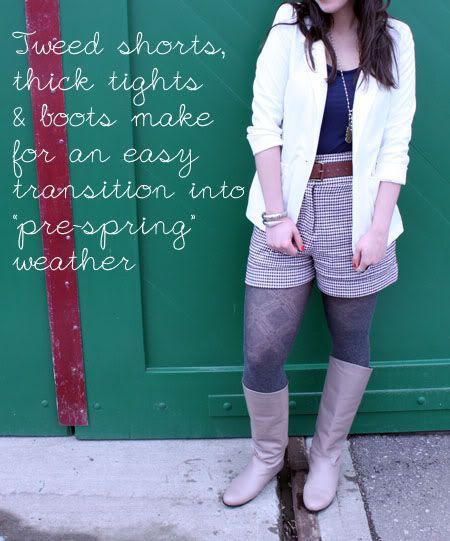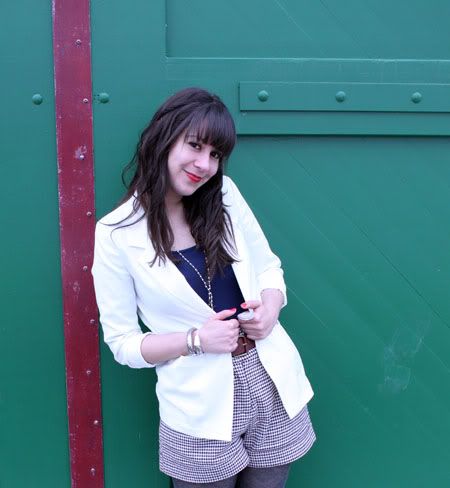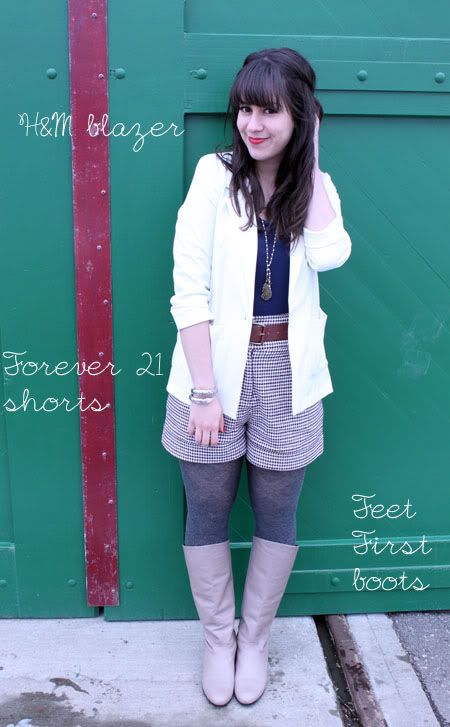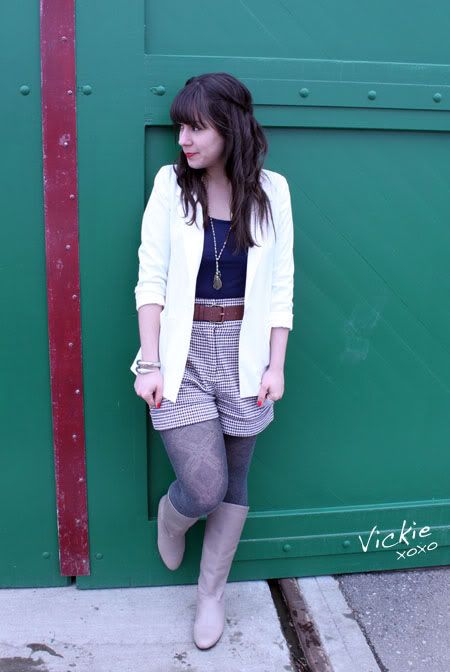 So remember
when I gushed
about how gorgeous the weather was a couple of weeks ago? Well, false alarm. That one, incredible week of sunshine and warm weather was nothing more than a tease; it snowed the very next week. That's right my friends, I said
snowed
... How rude.
So now we're in this God forsaken "seasonal limbo" if you will, never quite knowing what's around the corner. Regardless of mother nature's bizarre little head games, however, I am decidedly dressing for spring... or as my friend
Marie
calls it, "sprinter."
I'm wearing shorts, dresses and light blazers these days regardless of what's going on outside because, quite frankly, I'm sick of winter! And with a few, *ahem*,
minor
adjustments to my spring wardrobe (tights, boots, layers, etc.), I'm staying somewhat warm to boot. Hey, a girl's gotta do what a girl's gotta do...
Outfit details: blazer & top- H&M; shorts & belt- Forever 21; tights- Hue; boots- Feet First; necklace- gifted; bracelet- Whiting and Davis; ring- Forever 21