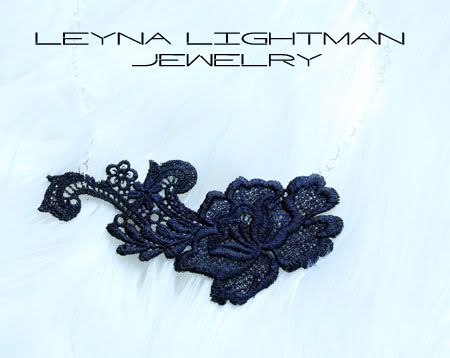 Hello lovelies! I'm super excited to announce that AIF is hosting a giveaway-- a Leyna Lightman
"Porchlight" necklace
! When Leyna contacted me about this a few months ago, I was thrilled at the thought of choosing a piece from her lovely shop to send to one of you. What's funny is that we both suggested the same necklace for the giveaway! Great minds, I guess...
To enter, simply:
1. Follow my blog via Google Friend Connect or Bloglovin'
2. Check out Leyna's shop
here
3. Leave a comment telling me what your favourite piece of Leyna Lightman jewelry is... and don't forget to include your email address!
The contest will run for 10 days, giving you lovely ladies ample time to enter! I'll announce the winner on Monday, April 10th, so stay tuned... it might just be you!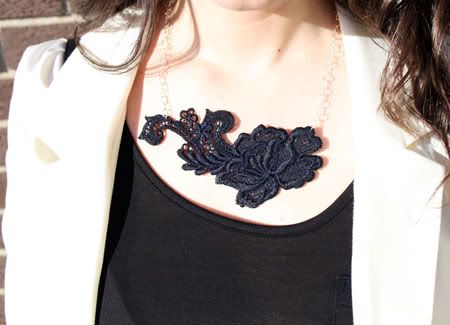 I couldn't resist trying on the necklace, and I gotta tell you, it's glorious! In fact, I want one for myself now! This last photo is a sneak peak of Monday's outfit post, featuring (surprise surprise) the latest item on my lust list... *sigh*
So don't forget to enter, because the necklace could be yours as of next Monday! xx