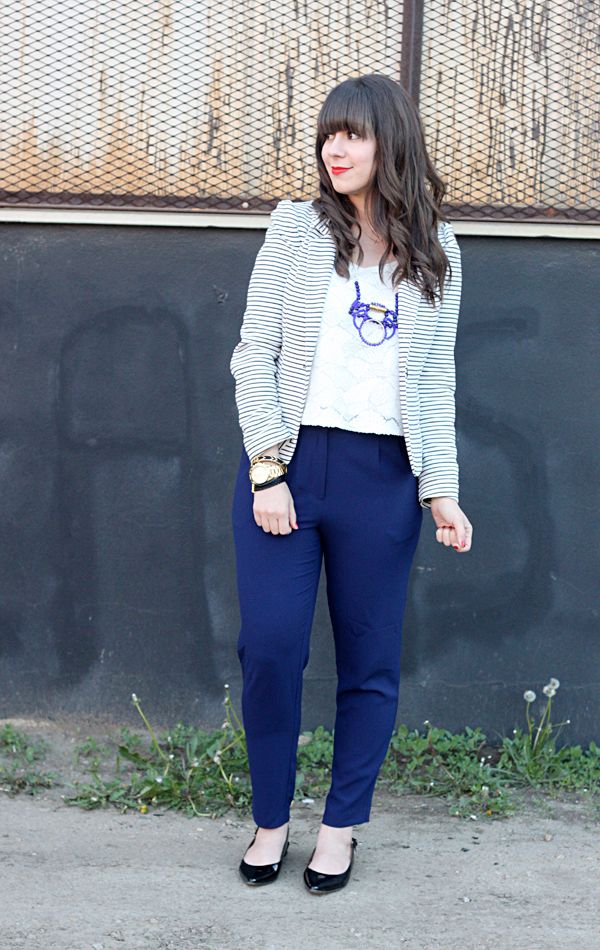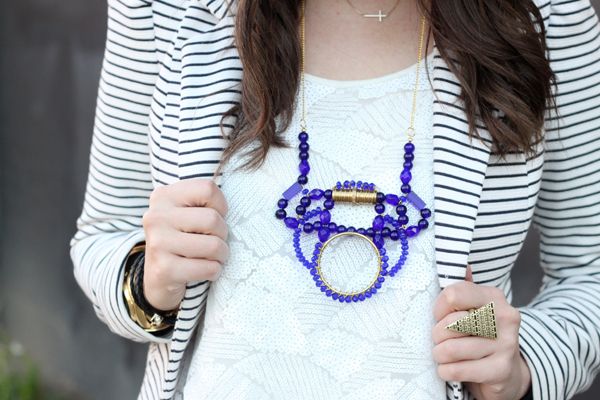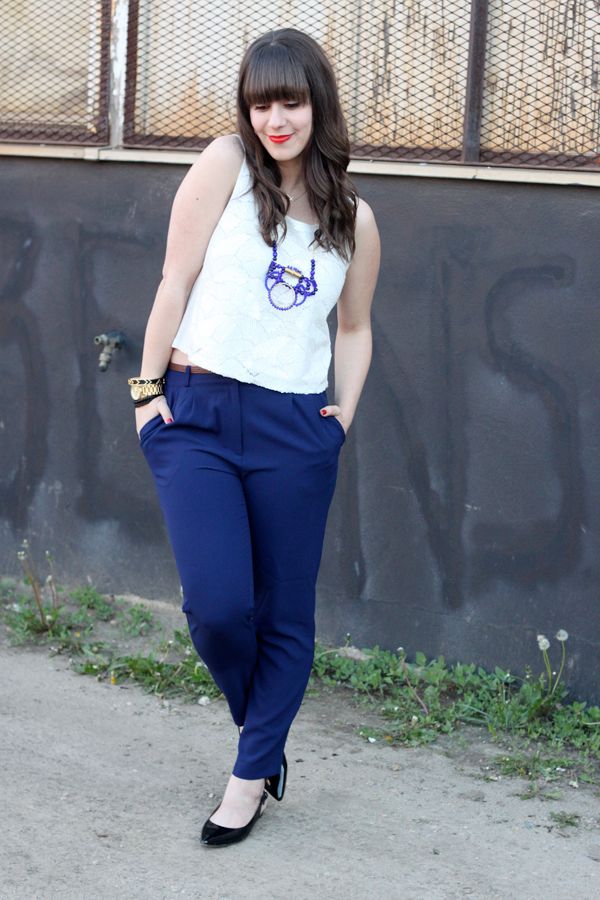 G
ood morning, lovelies! Today is already shaping up to be one of those days where I struggle to keep up with my scary-long to-do list, so this post is going to be short and sweet... In fact, I'll just leave you with this weekend's humble realization:
I'm officially obsessed with trousers
. I've worn them before, but it took me a while to
officially
get on board (what can I say, I like dresses!). But now I'm here and I'm loving it... Thoughts? You guys are waaay cooler than me so you probably reached this conclusion eons ago, but hey, better late than never, right?
Outfit details: blazer- H&M; sequinned top- Forever 21; navy trousers- Forever 21; patent flats- Sam Edelman; necklace- craft fair find &Loft 82; ring- Forever 21; watch- Michael Kors; bracelet- House of Harlow