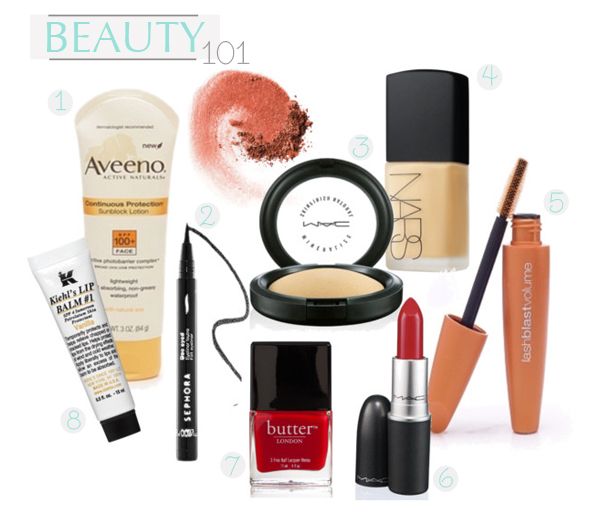 I
f, knock on wood, I should find myself stranded on a lonely deserted island someday, I would pray for an unlimited supply of ice cream, the company of my mister, a magical Internet connection (obvi) and my trusty cosmetics bag... Hey, a girl's got to look her best,
right
? And if the deserted island Gods would be kind enough to send some toothpaste my way, well, that would be
ace. But back to business: we're talking beauty essentials here, people!
For me, nothing beats smooth skin and a defined eye, so you can imagine where my beauty allegiance lies, but a classic red lip and mani are pretty sweet as well... So without further ado, here's what I would hope to have in a Gilligan's Island-type situation:
1.
Aveeno Active Naturals sunscreen
(gotta practice safe sun!)
2.
Sephora Collection Eye Liner
3.
MAC Mineralize Skinfinish Powder
(no shiny t-zone for this island dweller!)
4.
NARS Sheer Glow Foundation
5.
CoverGirl LashBlast Mascara
(in this case, I'm thinking waterproof...)
6.
MAC lipstick in 'Lady Bug'
7.
Butter London nail polish in 'Come to Bed Red'
(oh baby!)
8. The almighty
Kiehl's Lip Balm #1
(it's magical)
What would you wish for if you were stranded on a deserted island? Spill! xx