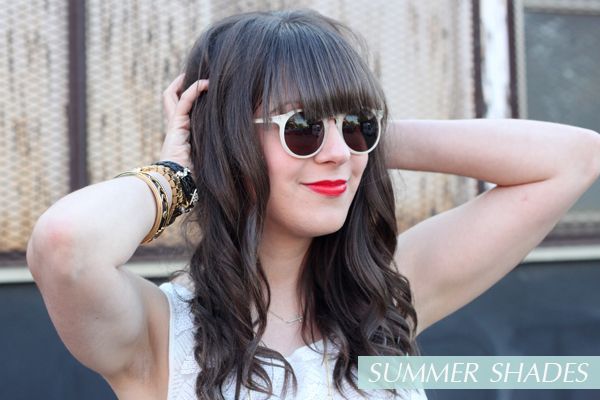 I
can't get enough of these sunnies lately... I don't know if it's the colours, styles or what, but I'm
all
about them
,
all
the time. It's come to the point where I just want to buy more and more varieties, until my bag is brimming with eyewear options for every mood and occasion... Take these Forever 21 sunnies (above) that I bought last week for example — the colour is
phenom
, and I love the rounded, vintage shape. Plus they were super cheap ($6.80!), which is always fine by me. Similarly, I have mad love for my H&M Against AIDS Zach Morris-inspired shades (
can you blame me
?!) as well as my trusty Karen Walkers, so I'll spare you the additional sunglass-related gushing and just quit while I'm ahead...
Happy Wednesday, love bugs! xx