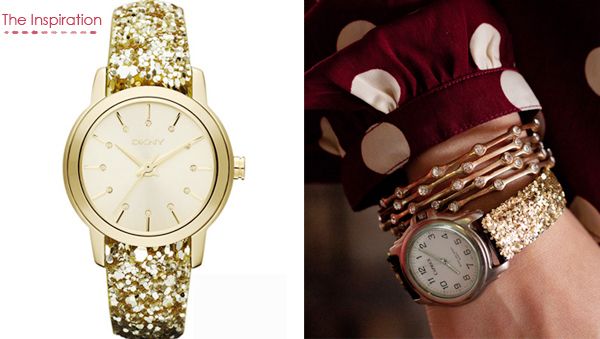 L
ast week while scouring
Pinterest
, I came across this adorable
Sparkle Strap watch
from DKNY. My first thought was, "
Oh em gee, I can do that!
" while my second thought was, "
Do I have any watches I totally hate?
" The answer, sadly, was no, so off I went to Value Village to see what I could find. After much sifting, I came across a black leather watch ($5.99) that fit the bill, so I mad-dashed home to get my Modpodge on...
Ooooh yeah
.
Wanna make a glitter watch of your own? It's easy! Peep the following DIY instructions: