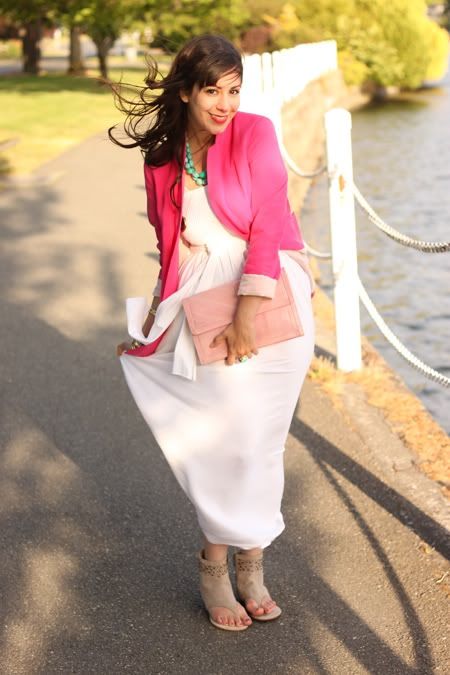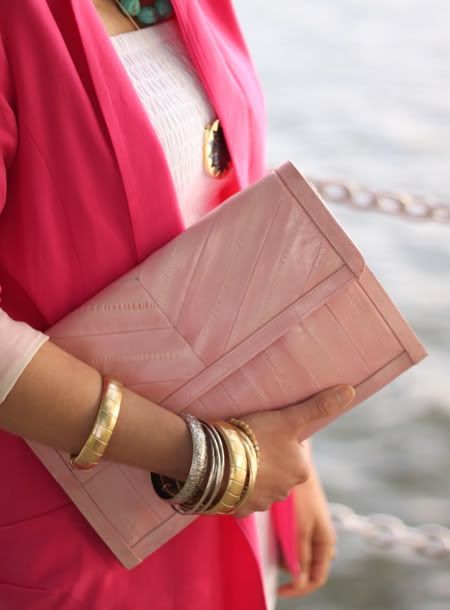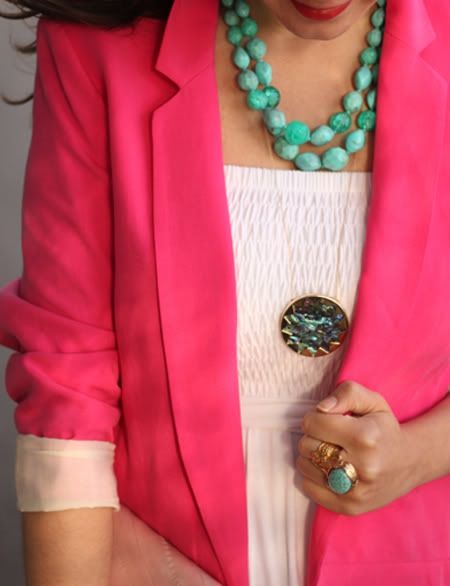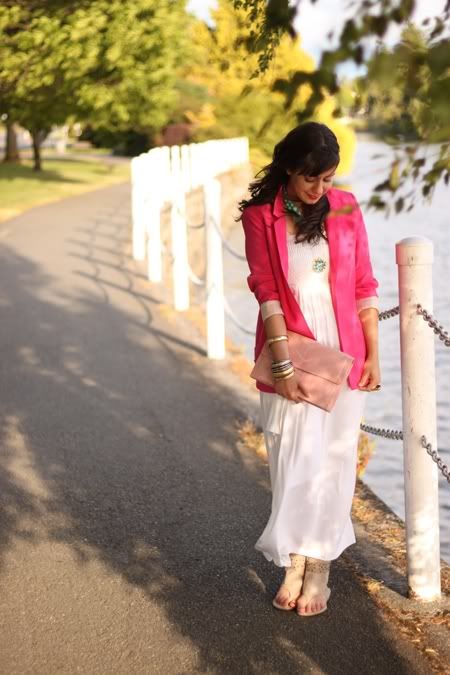 Well hello there! How is everyone on this lovely weekend-eve? My household has been very somber since the loss of the Canucks last night (Mr. AIF was devastated!), so I imagine my weekend will be of a low key, comfort-food-filled variety... *sigh*
Anyway, this here is my latest submission for
PSS
's
Bloggers Do It Better
challenge... Kristina prompted us to try mixing
neutrals with neons
, which I absolutely LOVE in accessories (hello, Marc Jacobs!) but hadn't really considered in terms of a full ensemble. But BDIB is nothing if not a giant push out of one's comfort zone, and so neons and neutrals it was.
I had just purchased
this blazer
from Zara the weekend before, so it was quite fortuitous that I not only had a neon item in my wardrobe to style an outfit around, but a new one at that! What can I say, it must have been kismet...
Outfit details: dress- Zara; blazer- Zara; sandals- Rachel Rachel Roy; eel skin clutch- vintage; necklaces- House of Harlow & vintage; bracelets- H&M, vintage & the Bay; ring- YSL